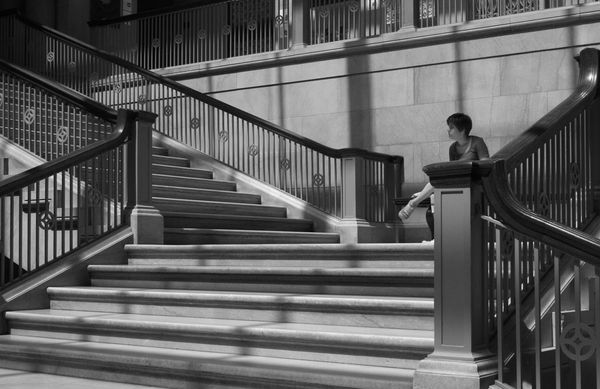 Press
My Urban Wilderness column index in Milwaukee Magazine.
Media links and reviews
(beginning with most recent)
Interview: Preserve Our Parks and A Wealth of Nature, Lake Effect WUWM 89.7. (July 2018)
Review of Wisconsin Photography 2016 at Racine Art Museum, Wustum campus: The Journal Times. (Nov. 2016)
Review of "Concrete River: Memorial and Promise on the Kinnickinnic" at Alfons Gallery: Shepherd Express. (May 2016)
Interview: Bayou's State, with choreographer Andrea Burkholder, Lake Effect WUWM 89.7
Feature Story: It Takes One: Eddee Daniel. The Cultural Landscape Foundation.
March 2016.
Review: Menomonee Valley exhibit at Walker's Point Center for the Arts, July 2015, Art City .
Menomonee Valley and I are mentioned as one of the "Reasons to love Milwaukee" in Oct. 2014 issue of Milwaukee Magazine. (#43)
Featured member profile: Walker's Point Center for the Arts (July 2014)
Menomonee Valley Artist Residency article, May 2014: WauwatosaNOW
Photo Essay: InVisible Culture - Issue 20: Ecologies (Spring 2014)
Interview: Menomonee Valley Artist Residency, Jan. 2014, WUWM
Menomonee Valley Artist Residency article, Jan. 2014: Third Coast Daily
Menomonee Valley Artist Residency announced, Jan. 2014: OnMilwaukee.com
Urban Wilderness bird story on Wisconsin Life, 2013: Wisconsin Public Radio
Urban Wilderness beaver story on Wisconsin Life, 2013: Wisconsin Public Radio
My interview of and article about Lisa Sutcliffe, the new Curator of Photography at the Milwaukee Art Museum, 2013: Art City Asks
Video about The Milwaukee County Grounds: Island of Hope (2013)
Interview/Video: County Grounds article/issue: CBS 58 News (2013)
Interview: County Grounds book, Lake Effect WUWM 89.7
Article: The Place Where You LIve, Orion Magazine
Review: New Photo Expressions, Third Coast Digest
Review: Gallery 2622 solo exhibit, Art City
Interview: Urban Wilderness, The Story, NPR
Review: Inside/Outside exhibit, The New Perspective
Review: Inside/Outside exhibit, Third Coast Digest
Video: Inside/Outside exhibit, EFFJAY Projects
Article: Urban Wilderness, Yes! Magazine
Interview: Accidental Art exhibit, Lake Effect WUWM 89.7
Review: Urban Wilderness book, Milwaukee Journal Sentinel
Interview: Urban Wilderness book, Lake Effect WUWM 89.7
Interview: Urban Wilderness book, Wisconsin Public Radio